QUEL VIN POUR DEMAIN?
LE VIN FACE AUX DÉFIS CLIMATIQUES
WHICH WINE FOR TOMORROW? A BATTLE AGAINST CLIMATE CHANGE
Gels de printemps, canicules et sécheresses, incendies et goûts de fumée, intenses variations d'une année à l'autre, et même au cours d'une saison… les défis climatiques se multiplient et le monde du vin est impacté à tous les niveaux, de la vigne au verre.
(In French).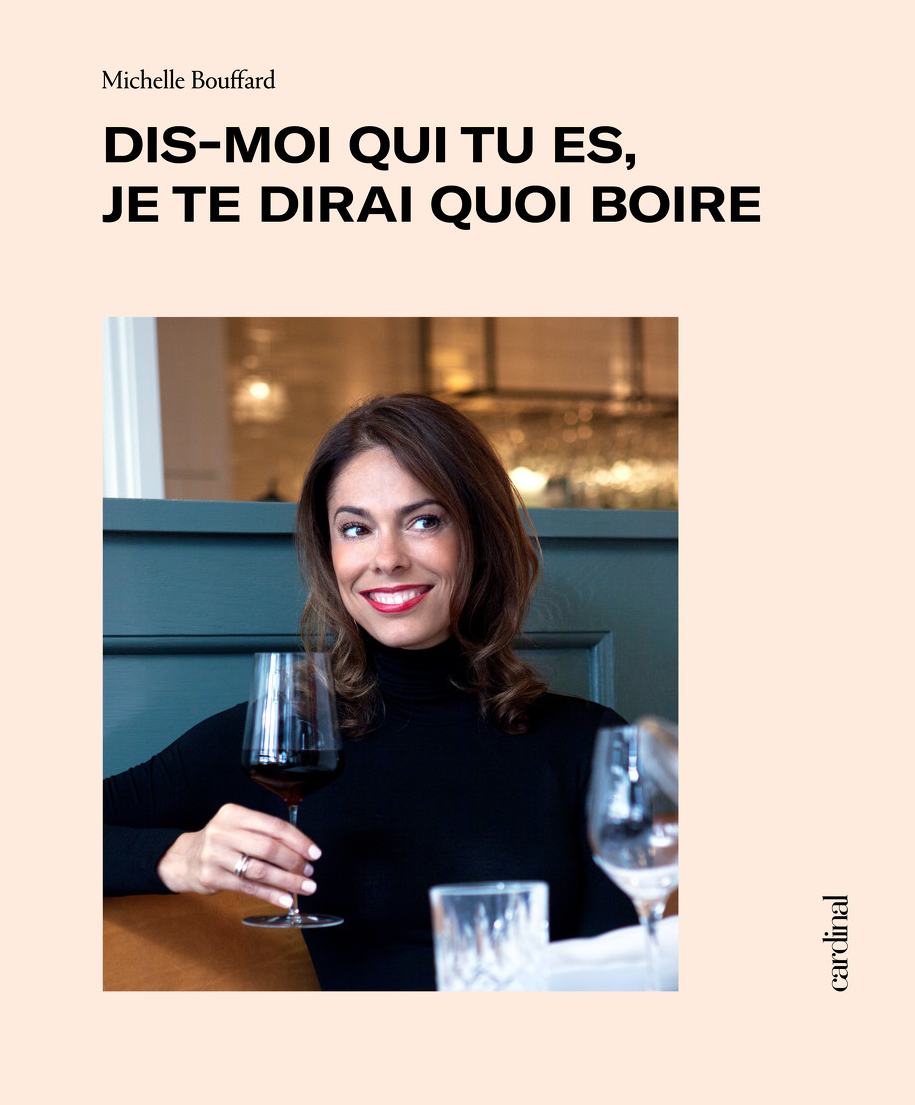 DIS-MOI QUI TU ES,
JE TE DIRAIS QUOI BOIRE
TELL ME WHO YOU ARE, I WILL TELL YOU WHAT TO DRINK
Passionate about wine and the art of the interview, Michelle Bouffard puts pen to paper to demystify the sometimes intimidating wine world, placing the personalities in the foreground. In this inspiring book, the author meets 20 renown Quebeckers and draws with subtlety their wine profiles. Because a good sommelier observes, decodes and understands, Michelle offers, thanks to touching and intimate interviews, all keys to allow the readers to better define their own taste and help them choose the right bottle for themselves.
SECRETS FROM MY VIETNAMESE KITCHEN: SIMPLE RECIPES FROM MY MANY MOTHERS
Michelle Bouffard collaborated to Kim Thúy's book published in 2017, in which the author offers more than 50 recipes from her homeland, with a short description, a book excerpt or an anecdote. Michelle wrote the wine pairings for all recipes. The book is published by Libre Expression.
CURIEUX BÉGIN : 10 ANS DE CUISINE, PLAISIR ET VINO
After 10 years of cooking exploration in the show Curieux Bégin, Christian Bégin and Nathalie Béland offer a selection of 75 recipes in a festive volume. Michelle Bouffard wrote the wine pairings to all recipes. Published by Cardinal Éditions.